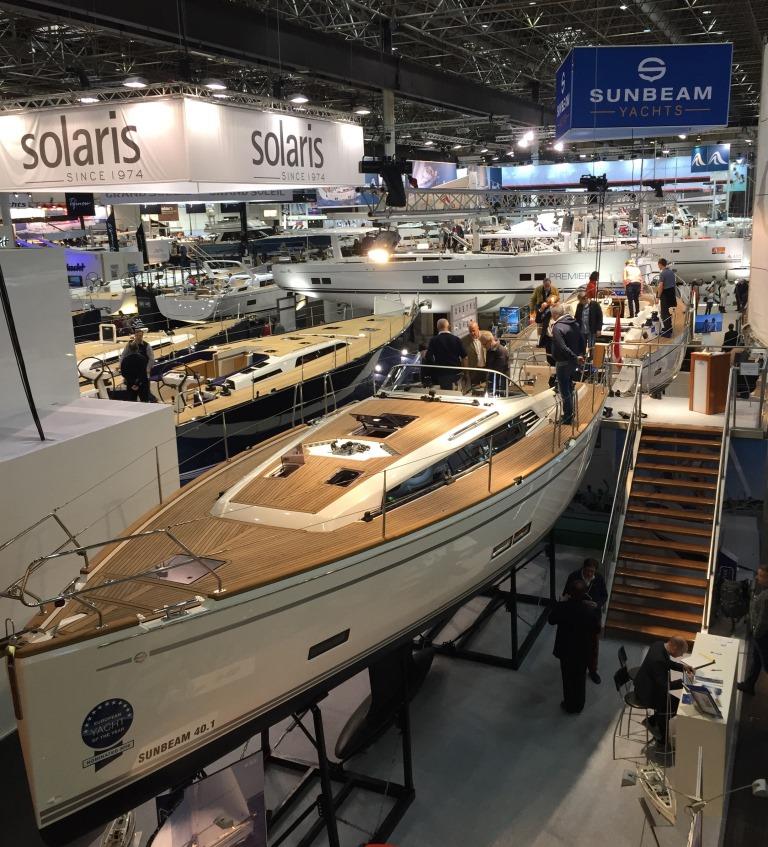 Boat Show Bonanza
Fully explore all available options if you are planning to buy a new yacht in 2017 at one of the international boat shows.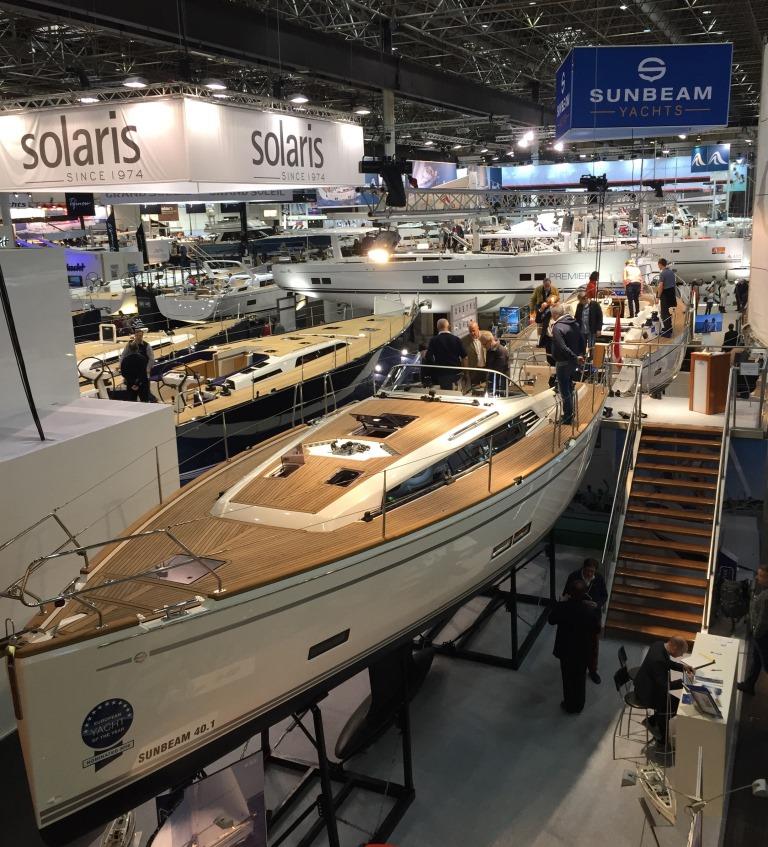 If you are looking to buy a brand new yacht then the advantages of attending one of the big international boat shows cannot be emphasized sufficiently. Seeing the different brands and models side by side will bring your decision into sharp focus as you weigh the benefits of various options. You may also get a 'boat show special' with a discounted price to add a further incentive to purchase sooner rather than later. In this sense the international shows have more to offer than the small regional shows, although there are other advantages in getting to know your local dealers and suppliers face to face.
With the opportunity to talk to several yacht manufacturers in one place, you should get a sense of the energy and passion generated by each company which will translate into their sales approach, customer service, technical expertise, and after sales support. All important elements in the overall package.
If you have a goal in mind, whether it is to order a new yacht, or replace your onboard ice box, do some prep work before you go. Get the show catalogue and see which exhibitors you need to visit, be clear about your decision making criteria, take some business cards, and make sure your phone is charged so you can take pictures in order to remember and compare different products. Boat shows are where new products are launched and where you can get a firsthand view of the latest developments in the market. And don't think that on the water shows are preferable – boot Dusseldorf is the largest boat show in Europe and the chance to compare yachts in an air-conditioned environment is not without benefits!
If you are uncertain about your options, then don't buy. Let the information settle, go through all the brochures again, and make an appointment to meet the dealer after the show. Your relationship with any yacht brand starts here, with a dealer who has the technical experience to answer all your questions, and takes the time to find the right yacht to match your criteria.
The major yacht manufacturers all sell through a network of dealers who should be able to show you around their stand at whichever boat show you choose to visit, or accompany you on a visit to the shipyard.
The boat show season runs from September through the winter months and you will find below a list of the major ones.
BOAT SHOWS 2017/18
Dubai International Boat Show 2017 – Dubai, UAE – 28 Feb to 4 Mar 2017
Moscow Boat Show 2017 – Moscow, Russia – 8 to 12 Mar 2017
Singapore yacht Show 2017 – Singapore – 6 to 9 Apr2017
Cannes Yachting Festival 2017 – Cannes, France – 12 to 17 Sep 2017
Southampton Boat Show – Southampton, UK – 16 to 25 Sep 2017
Salone Nautico Genoa 2017 – Genoa, Italy – 20 to 25 Sep 2017
Istanbul Boat Show 2017 – Istanbul, Turkey – 4 to 9 Oct 2017
Salon Nautico Intl 2017 – Barcelona, Spain – 11 to 15 Oct 2017
hanse boot 2017 – Hamburg, Germany – 28 Oct to 5 Nov 2017
Salon Nautique de Paris 2018 – Paris, France – 2 to 10 Dec 2017
London Boat Show 2018 – London, UK – 5 to 14 Jan 2018
boot Düsseldorf 2018 – Dusseldorf, Germany – 20 to 28 Jan 2018
MULTIHULL SHOWS 2017
International Multihull Show 2017 – La Grand Motte, France – 19 to 23 Apr 2017
Grand Pavois de La Rochelle 2017 – La Rochelle, France – 27 Sep to 2 Oct 2017